Início do conteúdo da página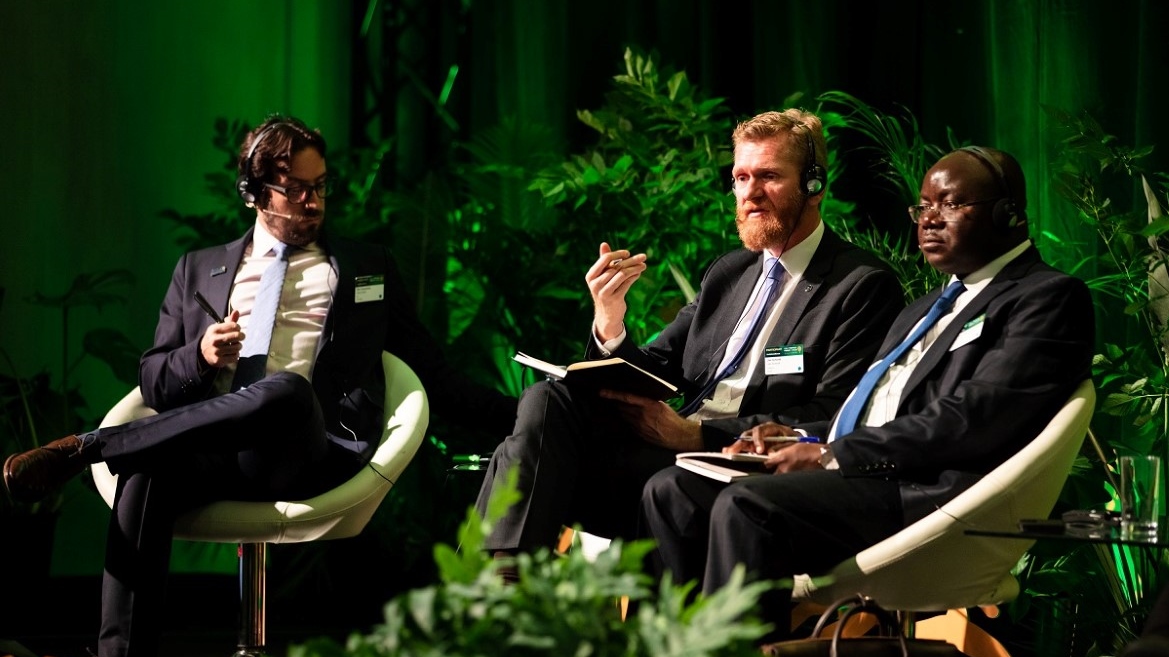 Every two years Norway promotes the Oslo Tropical Forest Forum (OTFF), an event that gathers the major leaderships and specialists in tropical forest protection and in accomplishing requirements for REDD+ results-based payments. It is the foremost political and technical event of the area, composed by high level specialists of all countries involved in the agenda. The 2018 edition aimed to celebrate the results and to identify remaining challenges 10 years after the insertion of REDD+ in the negotiation agenda under the United Nations Framework Convention on Climate Change (UNFCCC). The event was also an opportunity to promote strategies for the forest sector to help reaching the Paris Agreement targets and the Sustainable Development Goals (SDG).
Besides the political government representation, the diversity of the public is valued in the OTFF editions, aiming to include in the debate the point of view of national and subnational governments, NGOs, scientists, indigenous people and local communities. After all, the REDD+ initiatives in different scales and approaches can provide valuable information about the upcoming challenges in the implementation of this financial instrument by developing countries.
Brazil's participation reaffirmed the country's commitment with the climate change and forest agenda. During his speech, the Minister of Environment, Edson Duarte, highlighted the 75% reduction in the emissions from deforestation in the meantime that the gross national product raised 30%, which unlinks the economic growth from the increase of emissions of the forest sector. Part of this result is due to the brazilian initiative in tackling deforestation through action plans for the prevention and control of deforestation, long before the emergence of the international act about REDD+.
The meeting in Olso was also an opportunity to celebrate the 10 years of the Amazon Fund, the first Brazilian experience with REDD+ results-based payments. The raised resources are invested in preventing, monitoring and combating deforestation, as well as in promoting the conservation and the sustainable use of Amazon forests. It is also important to highlight that the Amazon Fund can direct until 20% of its content to support the development of deforestation monitoring and control systems in other Brazilian biomes and other tropical countries.
The future scenarios of the agenda were also debated during the event. To ensure the protection of forests in the next years, as well as the emissions reduction in developing countries, international cooperation is fundamental. Results-based fund raising should increase in accordance with the countries ambitions in producing REDD+ results. The representatives from de Ministry of Environment emphasized the importance of the payments made through the Amazon Fund, specially those from Norway and Germany, which were essential for benefit sharing in different scales in Brazil – supporting local governments, the academy, the civil society and the traditional communities.
Fim do conteúdo da página