Início do conteúdo da página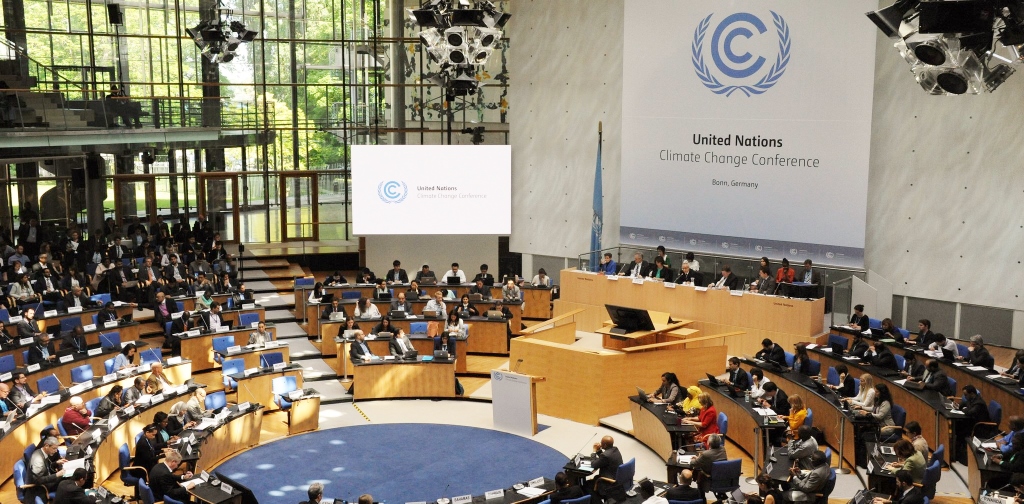 The 23rd Conference of the Parties (COP 23) of the United Nations Framework Convention on Climate Change (UNFCCC) in Bonn, Germany, will be held from 6 to 17 November. There will be two weeks of negotiations and debates in which the main objective will be to advance in the regulation of the Paris Agreement, a worldwide effort in which each country has its role on regard of climate change. Brazil will present the advances in the national climate action and will discuss the various issues related to the theme in Espaço Brasil, which will have an extensive program proposed by public agencies, the private sector, science sector and civil society. Among the topics to be discussed at Espaço Brasil, REDD+ will highlight two events on November 8:
16:30 - 18:00: "Cairo Decision of the Green Climate Fund (GCF) on REDD+ as a new opportunity for financing forests in developing countries"
18:00 - 19:30: "Brazilian Program of South-South Cooperation in Climate Change and Forests"
The first event of the day will discuss the Cairo decision of the Green Climate Fund (GCF) on REDD+, a new opportunity to finance forests in developing countries. On October 2, 2017, in Cairo, Egypt, the GCF approved a US$ 500 million financing line for payments for REDD+ results achieved by developing countries. The event aims to present the Cairo decision, as well as to explain the rules of eligibility of the funding line and procedures of reception of proposals by the GCF. It will also be an opportunity to promote articulation among developing countries interested in submitting proposals for the call for proposals.
On 6 pm, the second event will be held for the purpose of presenting the "Brazilian Program for South-South Cooperation in Climate Change and Forests". The Ministry of the Environment (MMA on its portuguese acronym) has been working in partnership with the Brazilian Cooperation Agency (ABC), which integrates the structure of the Ministry of Foreign Affairs (MRE), in the development of a Program focused on REDD+ that seeks to coordinate and better meet to demands made by countries interested in knowing the Brazilian experience in the implementation of the Warsaw Framework for REDD+. In line with Brazil's Nationally Determined Contribution (NDC), the Program can generate solutions to common challenges, strengthen institutional, technical and scientific capacities, and promote the engagement of developing countries in the mobilization of REDD+ results based payments. In addition, in order to achieve the goals established by the Paris Agreement and the objectives of the 2030 Agenda for Sustainable Development, support, cooperation and partnership among countries must be improved, and in this sense, South-South Cooperation with a focus on REDD+ is an important factor for the implementation of NDCs in developing countries.
Fim do conteúdo da página