Início do conteúdo da página
Brazil submitted, on 3 March 2017, its 2nd Biennial Update Report (BUR) to the United Nations Framework Convention on Climate Change (UNFCCC).The report also includes the 2nd REDD+ Technical Annex, which presents to the Convention the results obtained by Brazil in reducing emissions from deforestation in the Amazonia biome in the 2011-2015 period.
Based on the forest reference emission level (FREL) for deforestation in the Amazonia biome, Brazil measured emission reductions of 3,154,501,726.77 tCO2e between 2011 and 2015. The BUR will now undergo the International Consultation and Analysis (ICA) process. The technical report on the REDD+ Technical Annex should be completed by the end of 2017, which will enable the recognition of these results under the UNFCCC and its inclusion in Lima REDD+ Information Hub. The inclusion of the results, in turn, enables Brazil to receive payments for these results. The results are already available on the Info Hub Brasil, the platform maintained by the Ministry of the Environment to provide transparency to the results and the REDD+ results-based payments received by Brazil.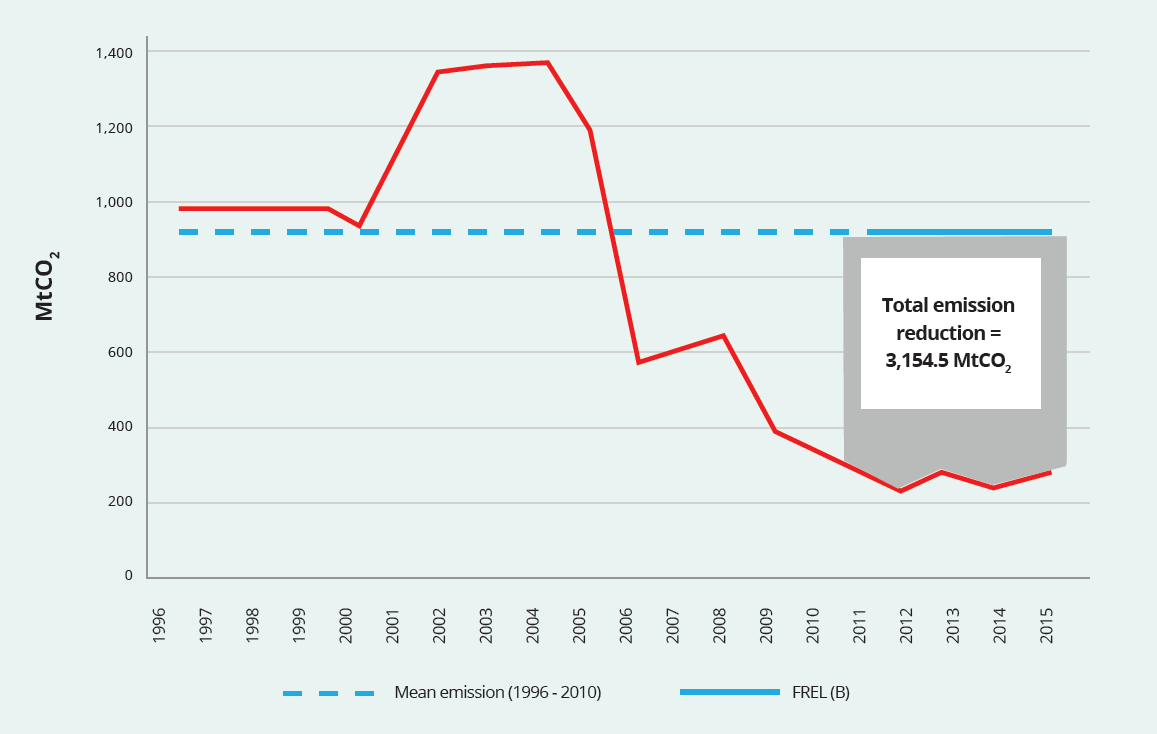 Brazil's next BUR should be submitted in 2018. The REDD+ Technical Annex of the 3rd BUR should also include REDD+ results obtained in reducing emissions from deforestation in the Cerrado biome, to be measured against the FREL for deforestation recently submitted to the UNFCCC.
Click here to access Brazil's 2nd BUR.
Fim do conteúdo da página